---
A Cloud Engineer & Developer, with experience at a variety of companies, across a range of technologies driving both technological change as well as business focused outcomes. Capable of wearing whatever hat is needed for a given job.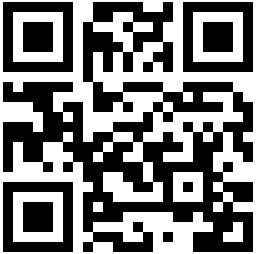 ---










| Google Apps Deployment Specialist | | Windows 7, Configuration - (Microsoft Certified Technology Specialist) |
---
| Skill | Keywords |
| --- | --- |
| Programming | Python, Ruby, Bash, JavaScript, Dart, Apex/Java, Other Languages |
| AWS | Cloudformation, IAM, Lambda, DynamoDB, Core AWS services, Additional AWS services |
| DevOps tools and methodologies | IaC, Immutability, Configuration Management, TDD - Infrastructure, TDD - Application, Build systems, Containers, Init systems, Agile |
| Google | GCP, Google deployment manager, Google App Engine, Google Apps |
| Salesforce | Apex, Configuration |
---
Open Source Developer, Self
2019-07 — Present
Spending a few months developing tools to make engineering in the clouds easier. And other assorted tools
Highlights:
Built a mobile app to showcase user sourced data, using Flutter and Dart
Contributed to existing open source projects such as Gpodder and Gpodder.net
Built a tool to view twitter exports
Built a website to highlight the problems with FPTP
Built a tool to monitor activity on toxic internet communities
Projects: Mobile location based-app, Gpodder & Gpodder.net updates, Offline Twitter Export Viewer, Generic AWS Saml CLI (WIP), TheMajority.uk, Subreddit Monitor
Volunteer & Volunteer Coordinator,
2022-01 — Present
Volunteering at various organizations, including coordinating volunteers and donated resources.
2020-04 — 2021-10
Full stack developer (including support & infrastructure engineering) for multiple customer facing serverless applications.
AWS, Lambda, Typescript, React, Node, OAuth, Cognito, Dynamo, SQL, Cloudformation
Highlights:
Picked up Typescript and React and to deliver front-end improvements
Improved build pipelines, to deliver CI while pushed quality left, by enforcing linting and coverage testing
(Collectively) improved our processes significantly to much better reflect agile best practices
Built and migrated to a multi-account structure with an access account deployed entirely as configuration
Projects: Broker ID, Broker ID Data, Distribution Hub
Cloud Systems Developer Lead, Cloudreach
2014-03 — 2019-07
Worked on customer projects as a Lead/Architect and mentored a small team.
Leadership, Mentoring, Architect, Tech Lead
Highlights:
Architect on several Enterprise engagement, at companies such as NBIM, BP, News UK, etc.
Delivered both the architecture and implementation on multiple Cloud Access models
Managed a team for 4 engineers, helping them get the most out of working for Cloudreach
Helped run a city government hackathon (TFL)
Projects: Cloud Migration(Norges Bank Investment Management), AWS CIP(BP), Multi Cloud Lab Vending Engine(Cloudreach), TFL hackathon(TFL), Pearson Governance Framework and Prototype(Pearson)
Role Owner (Cloud Systems Developers), Cloudreach
2016-06 — 2019-07
Worked with the leadership team to improve the System Developers role.
Strategy, Vision, Internal, Personal Development
Highlights:
Helped Engineers get improve their technical skills though a hands-on training workshop program
Trained and mentored multiple sets of graduates
Projects: Personal Growth workshops, Graduate/FastTrack Trainer/coordinator, Interview Process update, Unified Chatroom system & Knowledge base
Internal hackathons/skunkworks Developer, Cloudreach
2012-02 — 2019-07
Highlights:
Built Automated tanks that used image recognition to move and fire at each other.
Built various useful internal tools, that remained in use for years
Built a variety of IaC tools, that made deployments easier
Won a trip to Central America
Had project open sourced externally, by somebody that found it useful
Projects: piRobotWars, Calify, Cloudformation Supremacy Engine, Serverless Sceptre, Address Book, Contact sync, Holiday booking system, MusicBox
Cloud Systems Developer, Cloudreach
2012-02 — 2014-03
Worked on technical projects on AWS, Google Apps & Salesforce both individually and as part of a team.
Highlights:
Worked across 3 cloud platforms (Google, AWS, Salesforce)
Delivered difficult Google 2 Google migrations on tight deadlines
Projects: Salesforce Roll-out for Media Group(Heymarket), Cross Team Support at a Large Media company(News UK), Google to Google Migrations(Various (Milkround, News UK, etc)), Google Migrations(Various (Jamie Oliver group, Graze, etc)), Teletext Holidays Optimization(Teletext Holidays)
2010-01 — 2012-02
Full support for small businesses including end user systems, on-premise servers and cloud services.
Windows, OS X, Linux, Networking
Highlights:
Worked in a user facing role, for a variety of small businesses
Made use of automation and unix, in an otherwise manual windows environment
---
Bachelor Natural Sciences (Physics & Chemistry) [incomplete], UCL
2006-09 — 2009-07
A-Levels, King's School Grantham
2004-09 — 2006-07
Math Further Math Physics Chemistry Spanish
-
AAAAA
---
| Volunteering | | Open Source & Linux | | Traveling | | Punk Rock, Politics & the Pub |